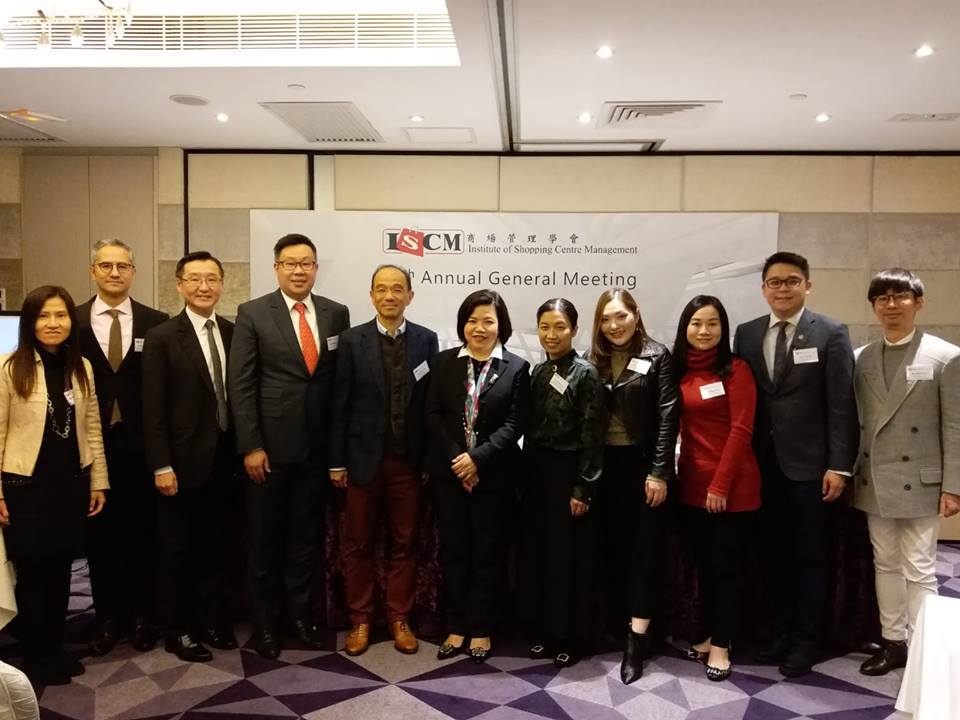 ISCM Annual General Meeting 2019
The 15th Annual General Meeting of ISCM is ON! The Board is delighted to share the fruitful results of year 2019 to fellow members during the meeting. Meanwhile, new Board has just formed, which will continue the great work to promote the industry and also uplift industry standard.
---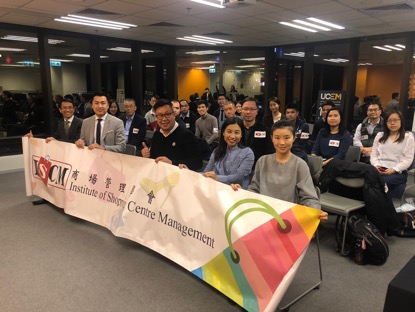 Running Asset Enhancement Projects for Shopping Centres: From a Contractor's Perspective
ISCM's 'Running Asset Enhancement Projects for Shopping Centres: From a Contractor's Perspective' seminar was successfully held on 13 December. We are delighted to have Mr Paul Lau, the Managing Director of Jetline Construction to share the latest construction technology applicable to asset enhancement projects. He shared the latest construction technology applicable to AE project and an overview of statutory regulations and ordinance by various government bodies.
---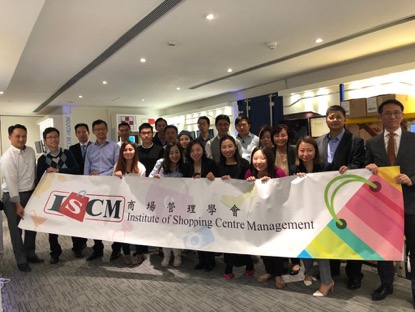 Free tour to one of most iconic REID and Internet of Things (IoT) showroom in Hong Kong
ISCM is proud to collaborate with GS1HK in promoting the Internet of Things (IoT) Centre Tour. GS1 Hong Kong shared with us its authentic source in maintaining high quality and safety. Its barcode can help speed up checkout process and optimise inventory management. What's more, it enables products to be shared on multiple e-commerce platform for greater online exposure. It also has an official GS1 certificate, with a prefix starting as 489, labelled as "GS1 Hong Kong
---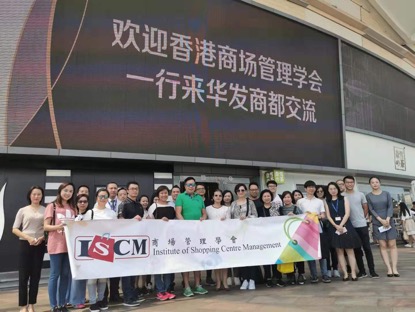 Greater Bay Area Study Tour
The ISCM Greater Bay Area (GBA) Study Tour was successfully held on 28-29 June 2019 in Guangzhou. The tour was a great success, and an eye-opening travel experience for all our participants. The tour served as an excellent learning opportunity for participants to gain insight into the possibilities within GBA, where they visited Taikoo Hui, Parc Central, Grandview Mall and more. ISCM will be hosting more study tours in the future, stay tuned!
---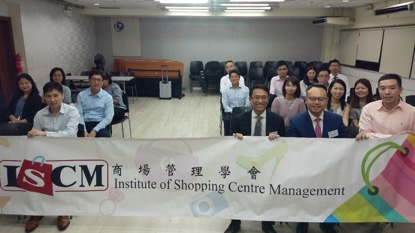 Appraiser's perspective on physical and digital Markerplace
ISCM's 'Appraiser's Perspective on Physical and Digital Marketplace' seminar was successfully held on 25 June. We are delighted to have Mr Vincent Cheung, Managing Director of Vincorn Consulting and Appraisal Limited, who delivered an inspiring presentation on the new business landscape brought from digital transformation, as well as his unique perspective on the retail market evolution from an appraiser's point of view.
---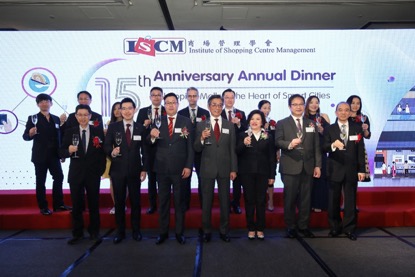 ISCM 15th Anniversary Annual Dinner
The long-awaited ISCM 15th Anniversary Annual Dinner was successfully held last Friday on 26th April 2019. With the theme "Shopping Malls – The Heart of Smart Cities", the Annual Dinner gathered the hearts of notable guests and industry professionals, who have thoroughly enjoyed the joyful celebration of ISCM's landmark 15th anniversary and its success throughout the years.
---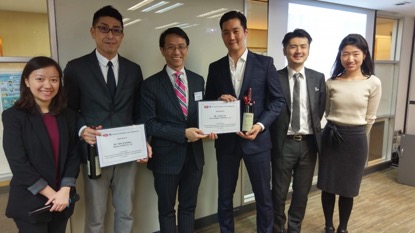 CASC Conference 2018 in Bali
ISCM is proudly to invite Mr Taka Tsukiyasu, director of GARDE Co., Ltd. and Mr Johnny Lau, project manager of GARDE Co., Ltd to present the latest interior design trends of shopping centres and luxury brands. GARDE is a Japanese interior design house that was founded in 1985. Now, it boasts offices all over the world in Tokyo, Osaka, Hong Kong, Shanghai, Singapore, Kuala Lumpur, Milan, Paris, New York and Los Angeles. Key Clients include Bottega Veneta, Fendi, Dolce & Gabbana, Parkson department store, Shanghai's Joy City Shopping Mall and many more.
---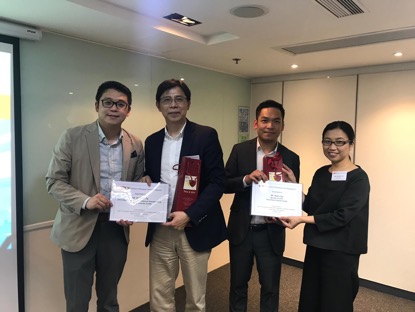 How To Leverage Technology To Enhance Customer Experience: A Real Case Study
Inspiring seminar tonight with Mr. Samson Tai and Mr. Ryan Lau from Hong Kong Computer Society. AI, robotics, deep learning, big data and a lot more! We have it all covered and analysed, especially on how to leverage these to enhance customer experience.
---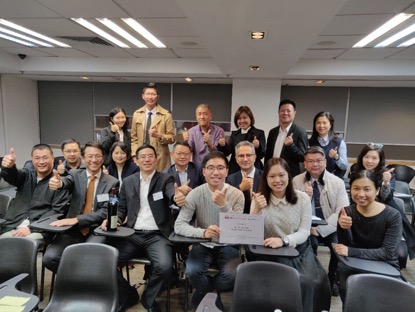 Things you must know for working with Millennials
ISCM is pleased to invite Sr Christopher Wong, the Former Chairman of Building Surveying Professional Group of RICS(HK) to be the honorable speaker for the seminar. Sr Wong has copius experience on working with private developers and project managers, he will be exploring the different types of restaurant licence in shopping centres and the key ways to grow your F&B business by expanding seating in shopping centres.
---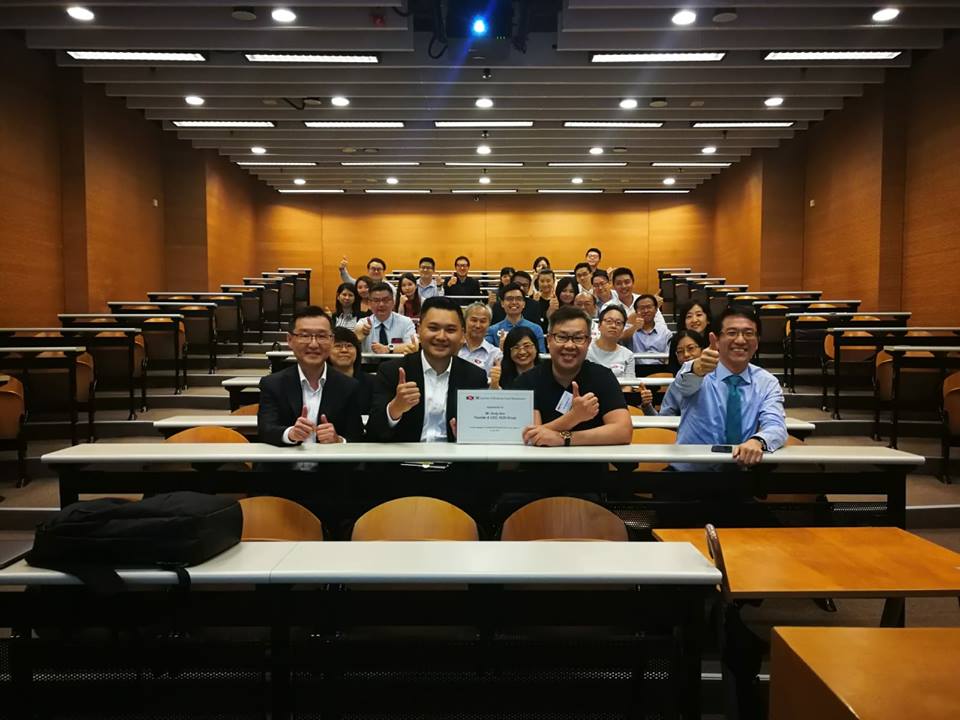 Young Entrepreneur Series III : Embracing Collaboration with Integrated Marketing Technology
Our Young Entrepren